Standards-Compliant Airspace Obstruction Identification Tool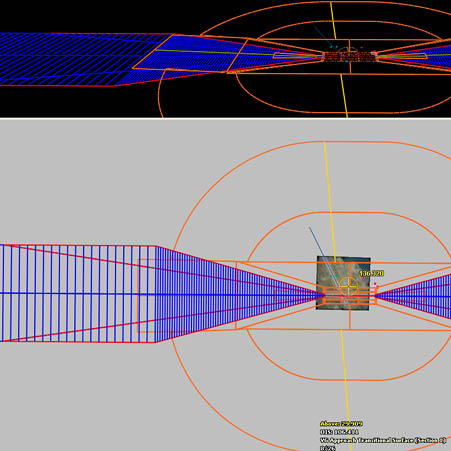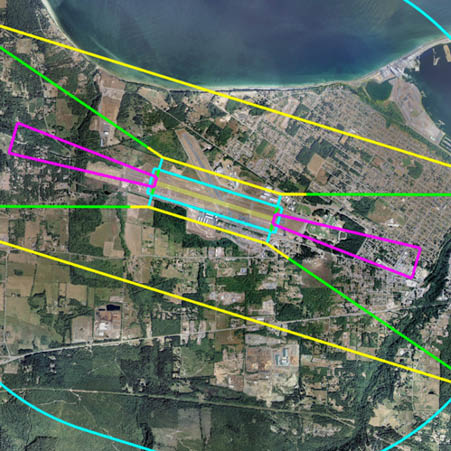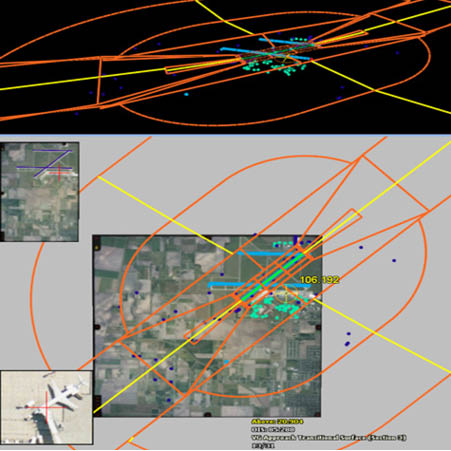 As a component of Summit Evolution™ Professional with Capture™ for ArcGIS®, Airfield3D collects precise 3D geospatial airport and aeronautical data for United States Federal Aviation Administration (FAA)-controlled airports. It uses the stereoplotter engine of Summit Evolution Professional to enable viewing, identification, and attribution of objects penetrating sensitive airspace. Airfield3D offers automatic obstruction surface identification, calculation and display based on survey data placed in ArcGIS, automatic field calculation and attribution (with manual override) and visual cueing of obstruction surface violations. Airfield3D collects all data directly into FAA-designed templates for ArcGIS so files are always in delivery format.
Enforces to FAA Advisory Circular 150/5300-18B (18B) standard at every step. When finished, data layers are already FAA 18B compliant.
Includes Part 77 surface definitions and processing.
Automatically and simultaneously fills in multiple attribute fields based on the obstacle measurement.
Recalculation capability for all fields – automatic calculation for when input data change after digitizing has begun.
Digitizes into FAA-designed ArcGIS templates.
Changes cursor display and text to show the surface name and distance above or below it.
Includes status tools to display how many points are measured for each surface and how many are required.
Creates complete reports of obstruction data for each surface.